Desmentira, a project inspired by my hometown
It's been almost two decades that I've been mainly focused on Software development and haven't put much energy into other things I like, such as music. The past 11 years in London, haven't recorded a single song and at some point spent thousands on music equipment that end up not having time to use. Brexit and then Covid were very difficult for me in terms of work, heard a lot of stories from people who got grants and help from the government, but I got nothing. I recall weeks of long recruitment processes that lead to nothing, just wasting people's time for no reason. I started thinking that the industry doesn't appreciate me at all and that I should instead avoid wasting time with those timewasters. At that point was also struggling with bills, as London is extremely expensive. Decided to sell all my equipment and focus on the electric guitar (even though I don't know how to play it properly).
By picking the guitar and improvising something on the microphone, started getting inspiration from my hometown, the surroundings and the people. Thought about doing something for fun, for me, and maybe for the people who grew up there. Kept the project open by sharing in a youtube playlist that is now offline. Most audiotracks took 3 hours to create. Most songs are inspired by the Punk DIY scene and especially the songs I recorded, where I'm the main vocalist, I recorded at home (a lot of noise in the background most times).
Had to move from London for a while, a few months and got back to my hometown, where I rented a local studio. Had to contact the owner, whom I didn't know but recalled going there to record 15 years ago (that's where we had my sister's Dama Bete album mixed). Carlo's Rouco was a bit hesitant initially as I just wanted to plug my computer and have a quiet place to work on my own, I didn't care about the drums, etc.
Started inviting friends, but most of them didn't want to be bothered and had no experience recording or singing. One of them Alex Lopes who was migrating to Singapore the next day came to record the following that we now have the video:
He wrote something up and sang for the first time. I found it quite surprising and one year later, on his return from Singapore, we end up recording the music video. The day we recorded the video was great, took the train from Parede to Lisbon after work hours and capture a few parts. Some were missing, and we left that on our returns to London and Singapore respectively.
The song "O Charco" was completely improvised at the studio. Invited a close friend of mine, Andre Carinha, that plays Didgeridoo to join me. He hadn't played for years and felt a bit rusty. We spent a few minutes preparing the microphone, etc and jammed for 5 minutes and started recording. The lyrics just came out and initially got a hook suggested by Andre's girlfriend that later on found out it's in a popular internet meme "Life is a soup and I'm a spoon". I end up having to remove the part and record on top of it (which is not easy), especially considering that the video was already recorded.
This was the first video and Alexandre Lopes, a close friend of mine came to help shoot. On the way there met with another friend who gave me a lift to "Os tropas", a local area people usually hang out is an ex-military area.
Supaidafisshu, this song is one of my favorites and recorded it with my friend Raul (who is a teacher in Shangai at the time of writing). I didn't see him for many years, as I had a burnout and was quite down given all the problems I was facing in life at the time (and still recovering), but we arranged to meet and visit the FMM 2022 (World Music Festival in Sines). One of the days told him about the project Desmentira and asked if he'd be interested, he thought that'd be a good idea and shared that he had this idea in mind about a song from many years ago that his sister came up with the idea. A week later after the festival, we went to the studio a recorded "Pressao para a alcoolizacao" / "Pressure for alcoholism", where he paid the drums (that was quite painful because he didn't play for years and was extremely rusty and lets not even consider the tempo). He was super motivated and we end up recording more tracks, including one for his 10-year-old niece, which I was happy to help with.
Here's the demo song for Pressao para a alcoolizacao and the moment where I came up with what would supposidebly be the melody and drums (all done by mouth in the moment)
Supaidafisshu was an idea he had but nothing concrete, I initially thought that "spider fish" as a song was a bit boring, but asked my girlfriend how Japanese would say "spider fish" in Japanese and sounded cool, shared that with Raul, and we end up inviting her for the intro. At the studio, we jammed for some short minutes as always and got a melody and recorded straight away, here he came up with the chorus "au au au au", which sounded super cool to me! And took me a ridiculous amount of work to cut all the drum parts he played to fix the tempo…
Then after the recordings, before sunset, we managed to travel to Lisbon "Secret Garden", a beautiful spot with amazing views! Raul invited me, as he knew the guy performing that day (Mick Menguci is an amazing musician who played for hours), somehow Raul managed to ask him to invite me to freestyle on the stage:
We met Camane (he's also from Mozambique, as I am), he had a great show that day, he does rap, sings, fado, and has this "silence" performant that is unique. I couldn't stop laughing when he started because I wasn't really at his level and couldn't understand the show, that's when I was completely blown up!!
The Supaidafisshu video was recorded a few hours before he departed for China (the first time) and we end up meeting at Praia da Parede (my hometown's main beach), at sunset and completely improvised the recording. Parts were missing, which I recorded in Spain's Benidorm (a friend lend me a Fender Strat guitar for the recording). I was quite lucky to go and visit the Funtastic Dracula festival (a garage, punk rock, psychobilly event).
Here are some photos of the project from random days: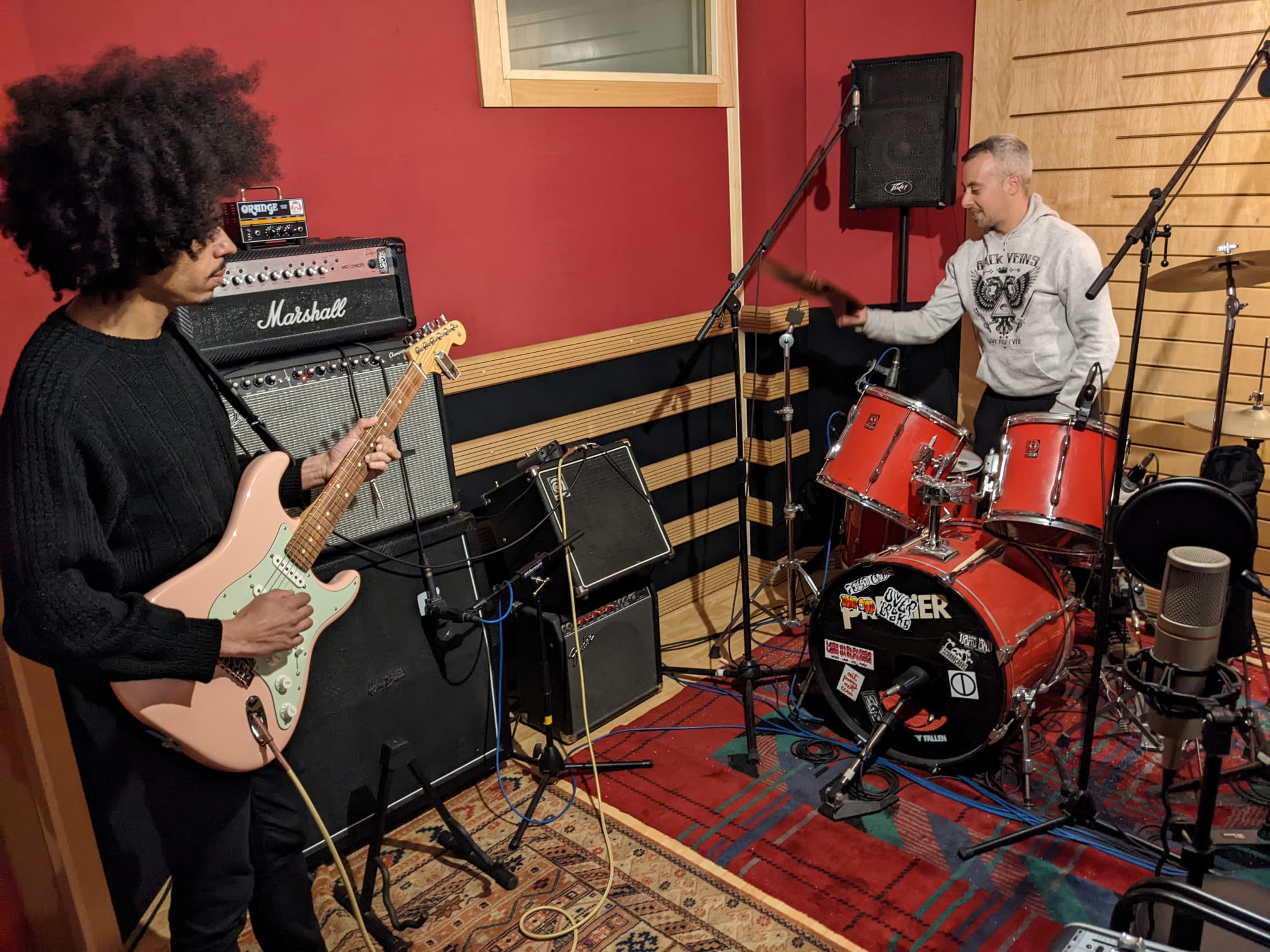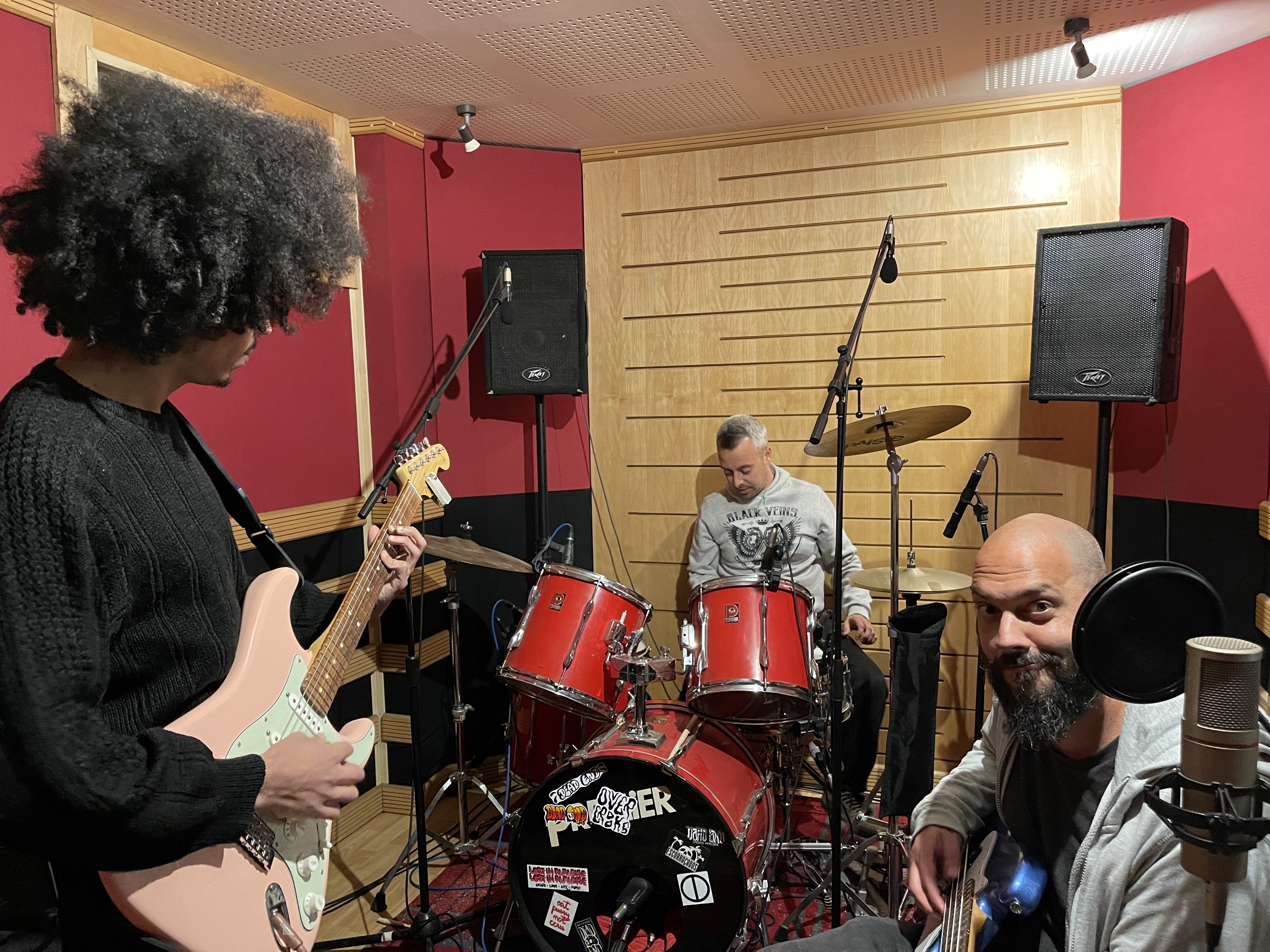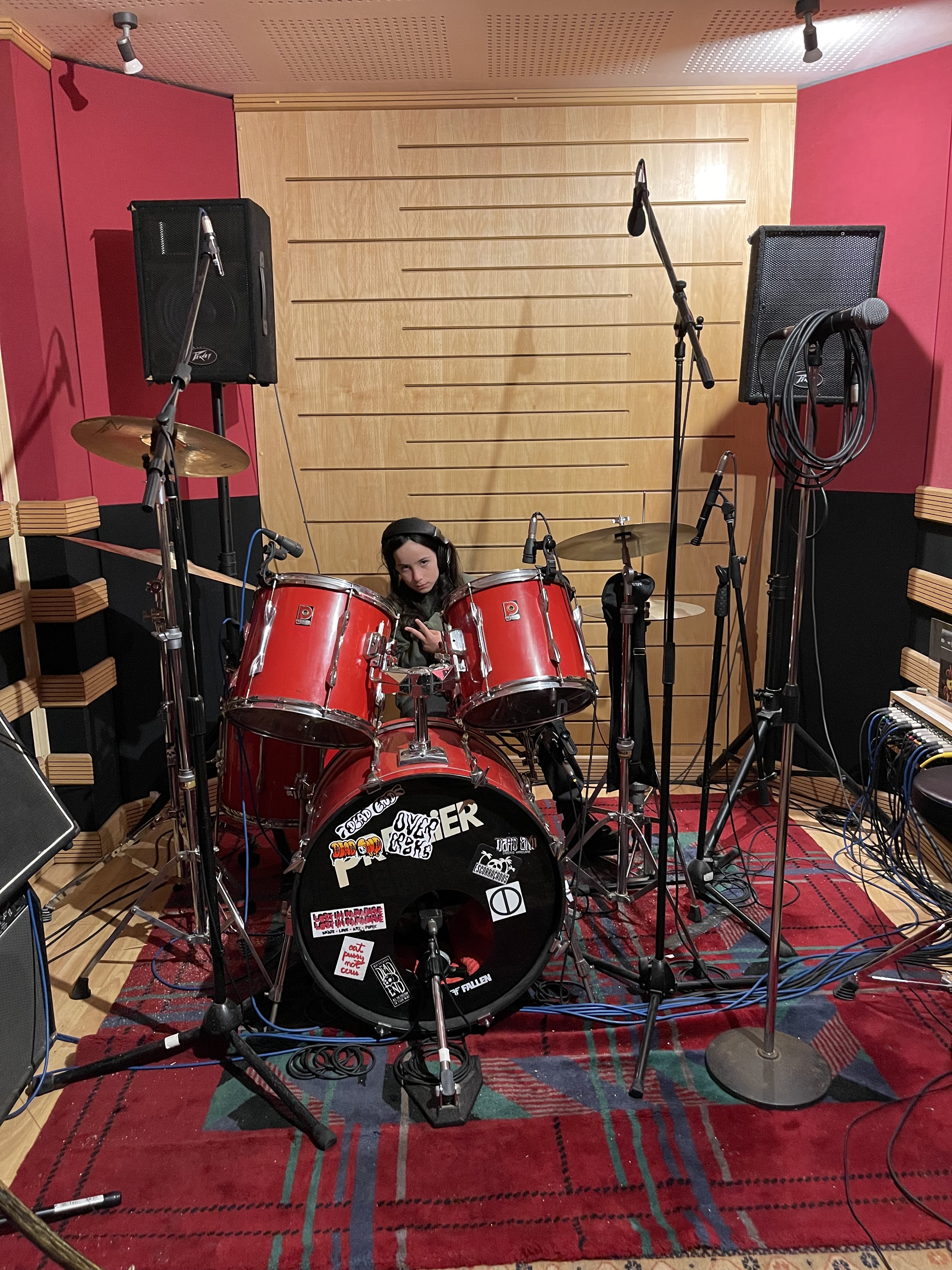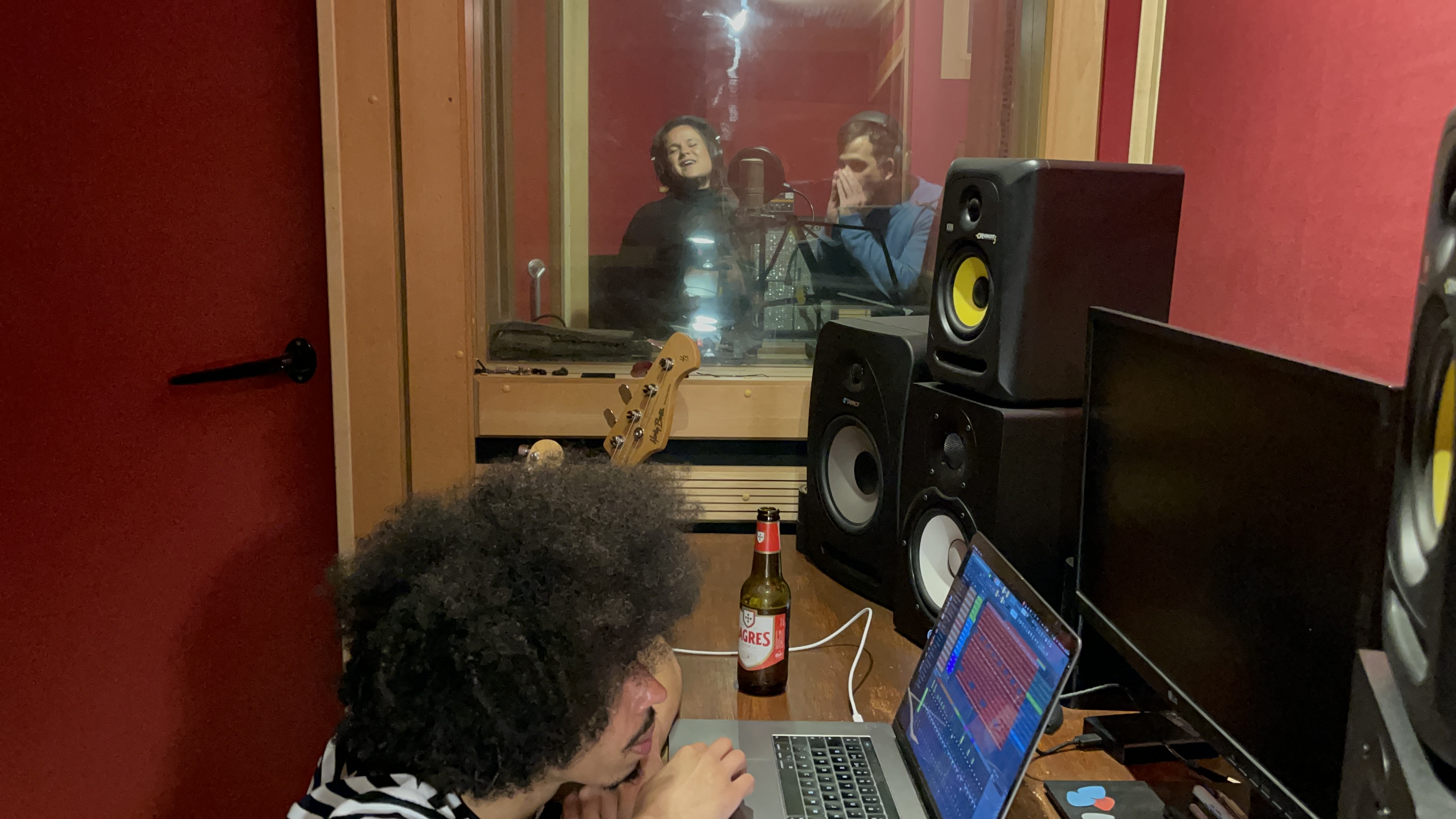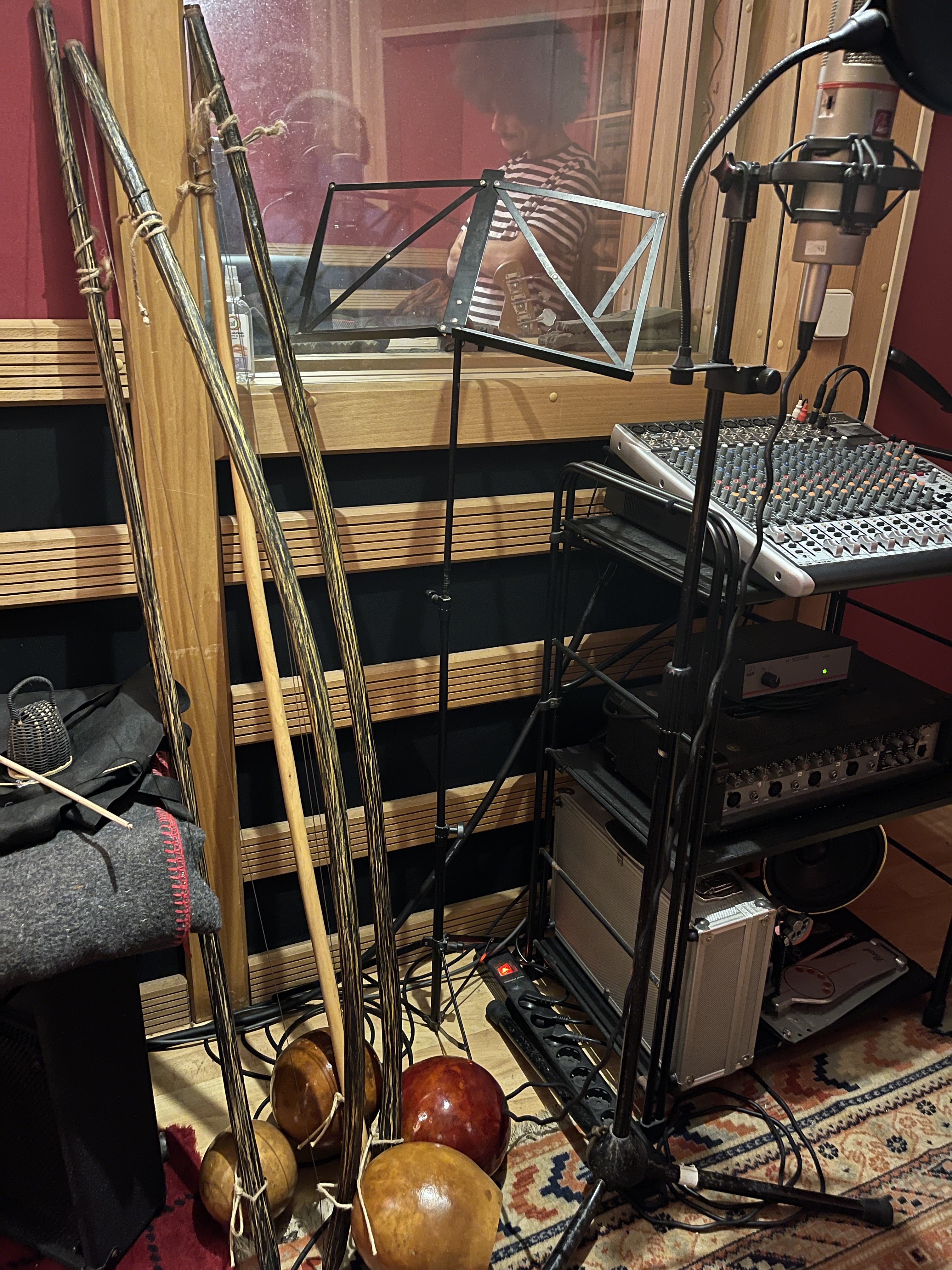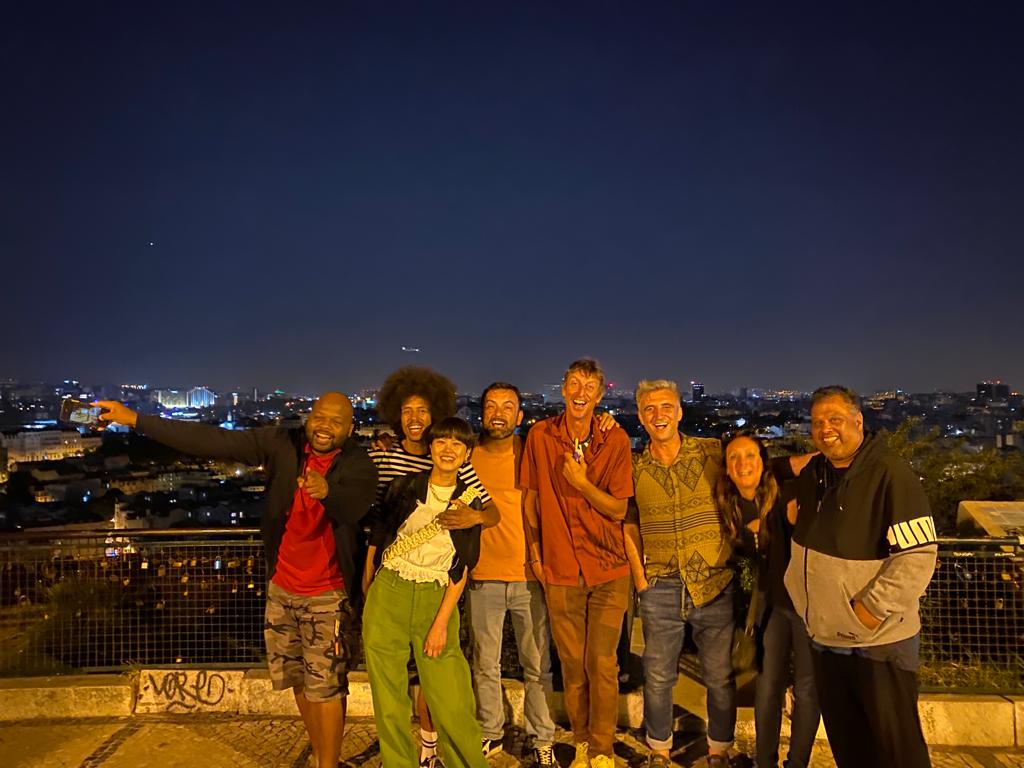 If interested find the Desmentira Youtube channel here